What is TopTech?
The TopTech brand – the highest quality HVAC parts, supplies, and accessories – are consistently made one step above the competition with quality control measures and feature sets.
About TopTech
Carrier Enterprise, LLC (CE) is part of the largest independent HVAC/R distribution company in the world. CE proudly distributes the Carrier, Bryant and Payne brands of HVAC equipment, as well as a full-line of aftermarket parts, supplies, and accessories, including TopTech, our own line of aftermarket parts and accessories. CE has over 110 locations throughout 20 states, Puerto Rico the Caribbean and Latin America.



Our Promise
TopTech products will always strive to bring you the latest technology, to include best-in-class service after the sale, as compared to any other brand of aftermarket parts, supplies and accessories in the industry.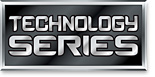 TopTech Technology Series gives you
the advantage. With the Technology
Series premium line of products
you always have features and
benefits to give you the added
value to your customer.
List of Technology Series Products
• UV Light
• Air Knight
• Tech Pure
• Tech Flex